Medical Program
Africa Mission Services (AMS) realizes that at the foundation of a life of opportunity is health. In rural Kenya, access to quality health care is scarce. Through running a full time clinic and birth center along with offering occasional mobile medical clinics, AMS seeks to increase the local community's access to medical care.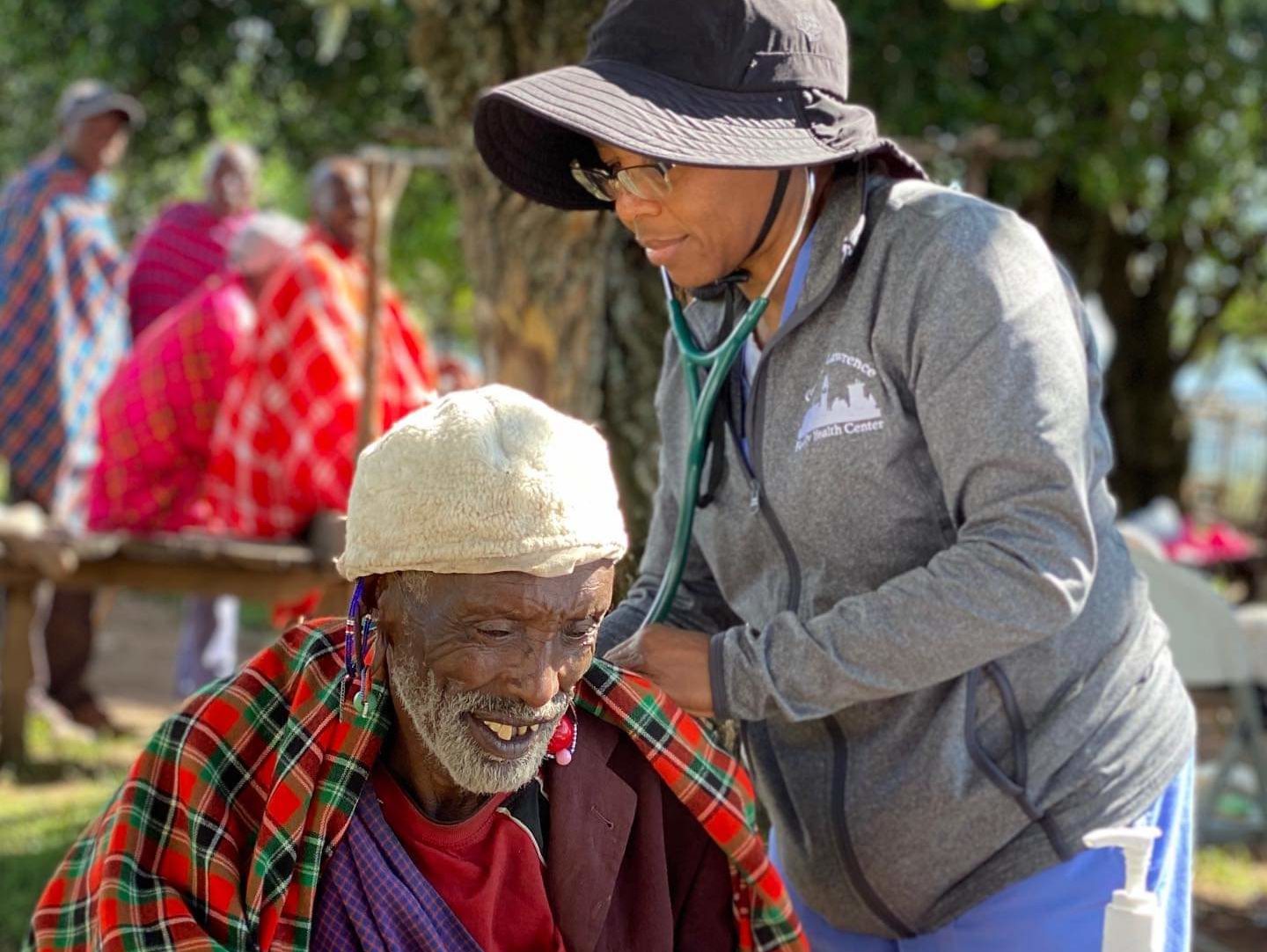 One of the programs volunteers can participate in is the medical program. AMS facilitates medical personnel to donate their time and skills in a constructive manner in order to optimize their efforts. Individual volunteers are welcomed at the Africa Mission Services Community Health Clinic and Birth Center, while larger medical groups are organized to go into remote villages to hold a mobile medical clinic.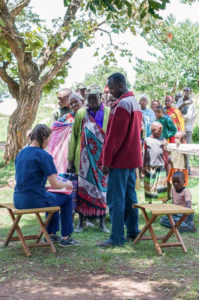 Mobile medical clinics are set in villages that have either no medical facility or a very limited local chemist setup. Volunteer groups set up in various conditions – from under a tree to in a classroom or church. On average, 60-100 patients will be seen lining up for care. Conditions include respiratory, eye, ear, nose throat, and skin infections, tropical diseases, chronic illnesses, and acute infections. In order to promote the local economy and minimize volunteer's logistics, AMS organizes a "medication kit" which includes the most frequently used medications purchased in country. If one is prepared to "go back to the basics" – all medical personnel will find an opportunity to serve. 
In addition, AMS provides an opportunity for individual medical volunteers to support the AMS Clinic and Birth Center through short and longer term volunteering. Medical personnel team up with the local staff to provide care and offer their expert services. Options include staying at Mara West Camp or staying on site in order to be available for night deliveries and emergencies. 
We look forward to facilitating your medical team and optimizing the care given to the local community. For information on medical volunteering please contact us. 
This error message is only visible to WordPress admins
Error: There is no connected account for the user africamissionservices.
Are you ready to have an experience of a life time?