Construction teams work on second girls high school dormitory
For many Maasai, school ends for girls when they reach 7th or 8th grade. If a family has the money, a high school far away could be an option. Most, though, face a future that includes marriage at a young age and starting a family. The opening of Kensington Hall Oloosinon Girls Secondary School in January 2018 changed that.
The first group of 48 girls were excited to continue their studies as they planned to become lawyers, doctors, engineers and more.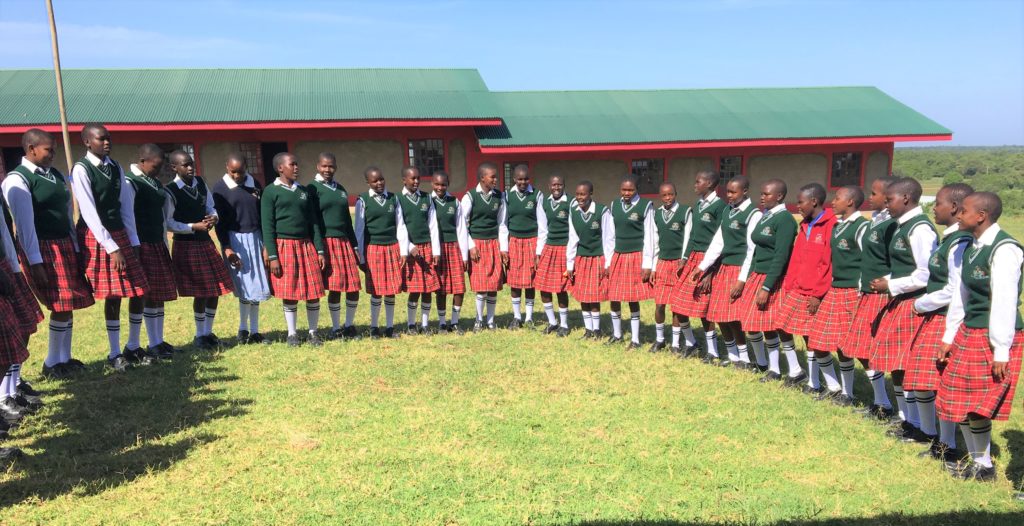 One problem was where the girls were going to sleep. Traveling back and forth to home was not an option because they came from all over the area. All the girls crammed into their teachers' dorm at night while waiting for their dormitory to be finished.
A team from the United States came in January 2019 to put the finishing touches on the dorm. They put glass in the window panes and painted the building and adjacent bath house, both inside and out.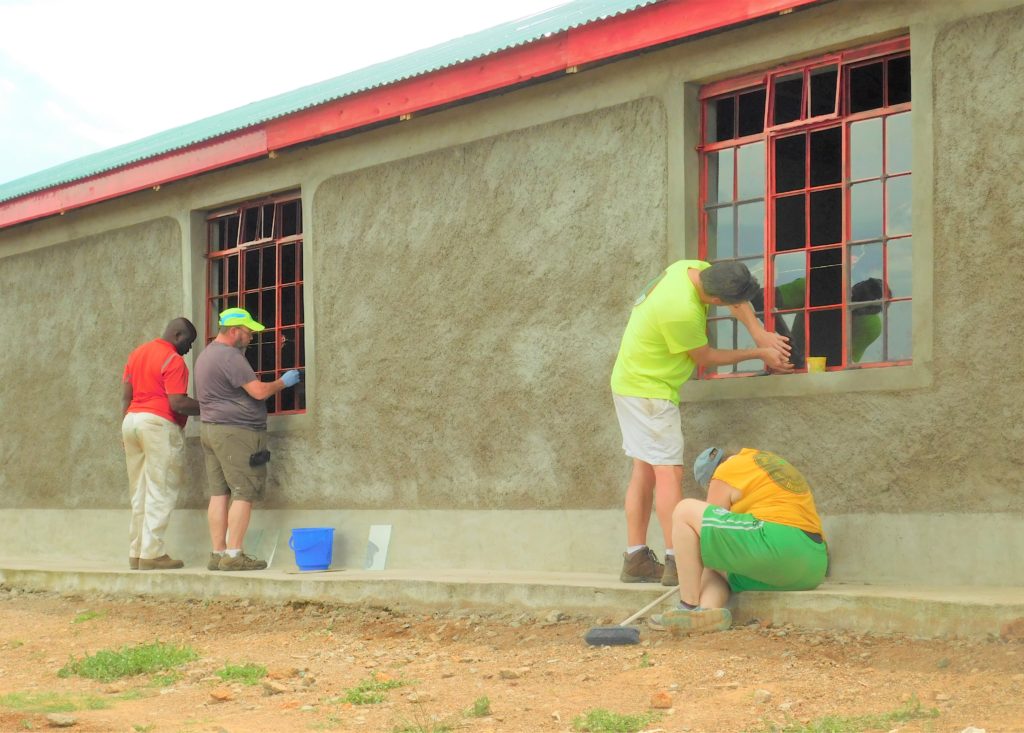 School success means more students
As word spread through the Maasai community, more girls wanted to attend the school. Another team from the United States made the journey in February 2020 to start a second dormitory for 40 more girls. They put up the brick walls while dealing with two challenging obstacles-weather and running out of supplies. Normally, the rainy season is about finished at that time but not when the team arrived.
Rain delayed or canceled work after lunch. Normally dry roads flowed with water. Miles of gooey mud caused the heavy truck loaded with bricks to get stuck.

But on a mission trip, you have to be flexible and roll with whatever happens. Expect the unexpected, according to team leader Renita Turner. With the help of local workers, the team accomplished what they set out to do. The dormitory was ready for future groups to finish.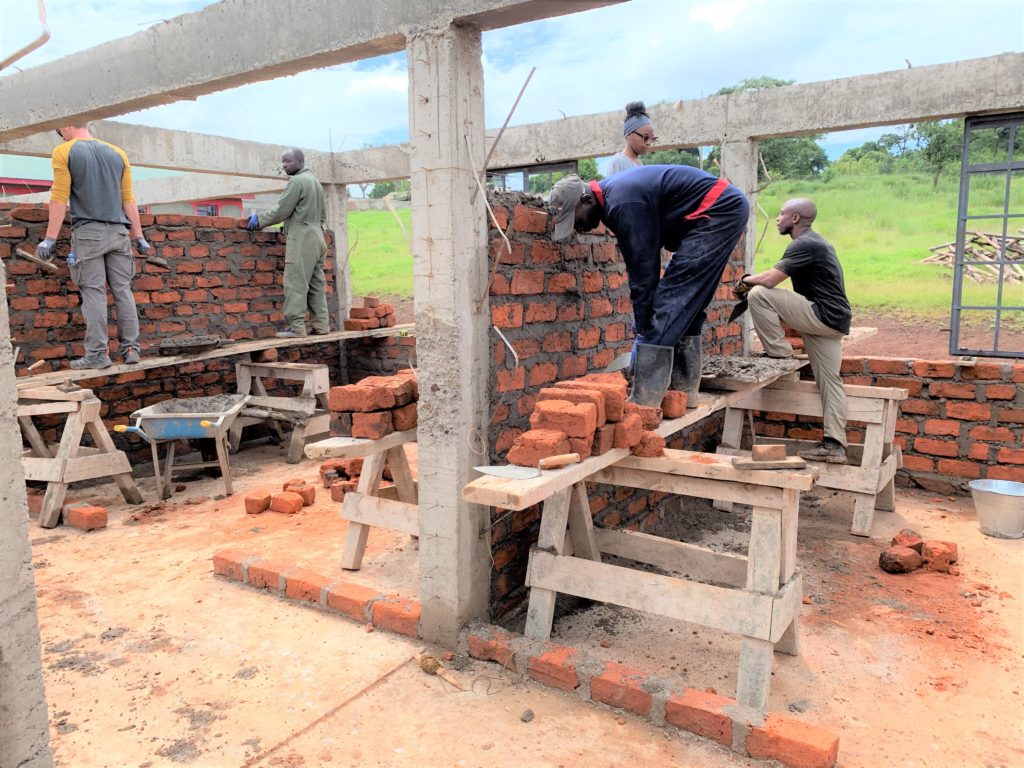 And as Renita said, there's' something for everybody and anybody on a construction project. All the skills you need, you will learn on the job.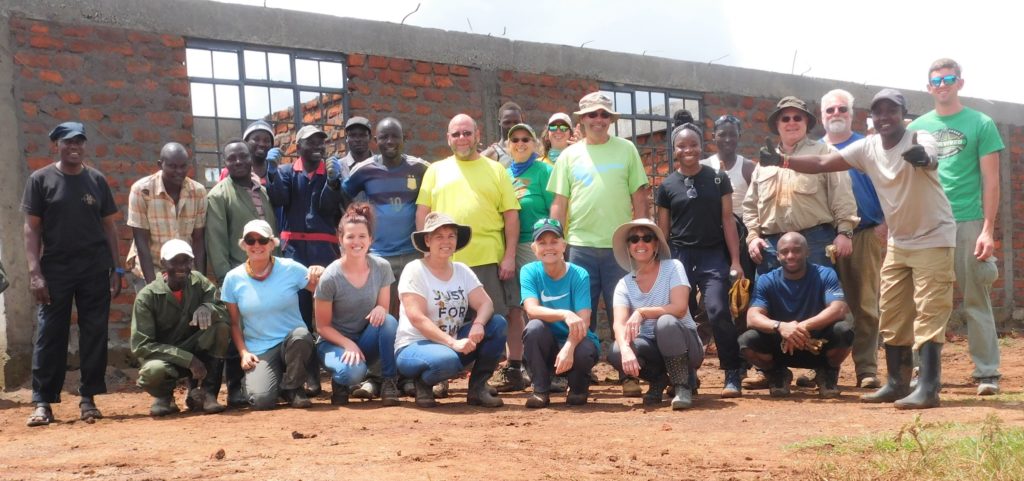 ---